With the baby we need something that can carry two adults, a baby seat and a dog while still carrying everything we need to set up camp for 2-3 days. It's also going to need to be able to get to the places I like to go. 

So the truck is getting an overland setup. First thing to do was to build a shelf and "drawer" to organize my bed. I only had a couple days to get it out together before camping this last weekend.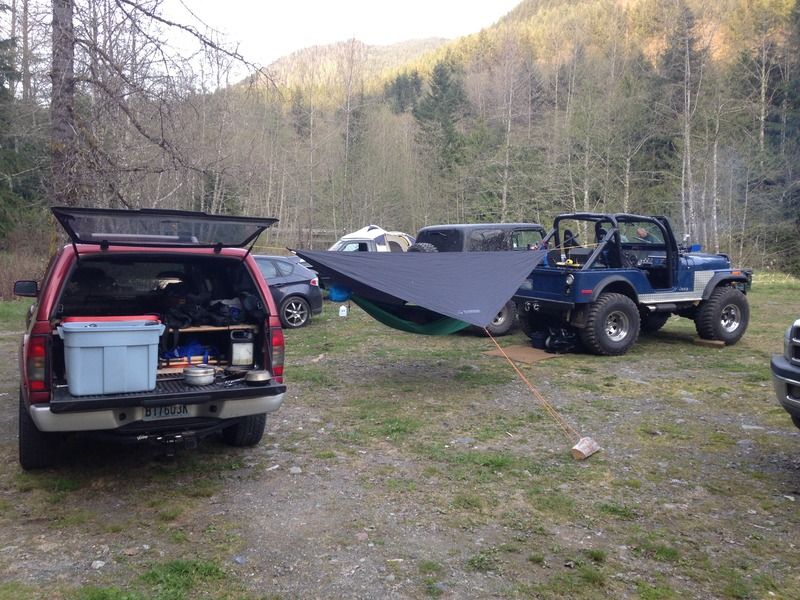 The bottom slider is just cut to fit my bed snugly. It has 4 d-rings to strap the heavy items down and 8 eyelets for bungee cords. The top shelf is just a 4'x4' piece of plywood on a couple 2x4's. I use a bungee cord net to keep everything in place.

The sorta-plan is  to expand on this bed system with a dual battery setup to run all the house gear. A 12 volt cooler/fridge, a power station with 110VAC, 12VDC, and a couple USB ports. I have enough room to mount the second battery and a good sized water tank underneath the truck between the driveshaft and passenger side frame rail. 
Also a 3" lift and 265/75r16's will be going on in the next couple weeks.Then it's bumpers. Options are limited for this model so a custom job may be in store. We'll see.
Edited by xs, 22 April 2015 - 12:08 AM.